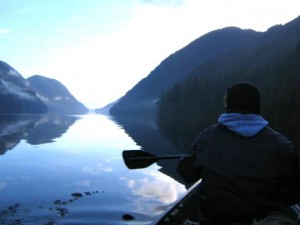 I work with First Nation communities in creating a greater knowledge within the membership of the land claims and self-government process and developing models of governance suitable for a post treaty environment. Boychuk Consulting has worked with the Ucluelet, SnawNawAs, Qualicium, Ahousaht and Tla-o-qui-aht First Nations.
As the Yukon government senior appointment to the Yukon Indian Peoples' Training Trust Fund, I led a process to develop the vision, policies and procedures for Yukon First Nations to access the eight million dollar Training Trust Fund for the implementation of the Land Claims and Self Government Agreements. In my capacity as the Yukon government appointment, I regularly consulted with the Government Leader, members of Cabinet, the Deputy Ministers' committee, Grand Chief, Council for Yukon First Nations and Councils of various First Nations. This resulted in First Nation governments accessing the training trust fund to build capacity for land claims and self government implementation.
I worked with the Northern Tutcthone Tribal Council to develop a suite of job descriptions which articulated the strategic direction and objective needs of the Little Salmon Carmacks, Selkirk, Nacho Nyuk Dun and Trondek Hwechin First Nations, as they moved forward with self government implementation. The development of common related job description assisted the Nations in defining human resource needs and the training and development programs needed to meet the governance mandates of each nation.
As Senior Advisor, Public Service Commission, I was mandated to develop and implement a land claims and self government training program, which was delivered to Yukon and First Nation government employees outlining the history and process of achieving the final agreements, intercultural relations and a model of land claims and self government implementation. The training program was developed in partnership with the Yukon Council for First Nations and was delivered in every Yukon community to approximately 1400 employees over a two year period. This program was credited with significantly changing the implementation strategy of local government and industry.
In 2005 the community of Ahousaht was struggling with issues of youth suicide of an unprecedented level. I worked with the Executive Committee and brought to the board a proposal that the annual funding allotment for 2005 be directed at Youth at Risk and that the Clayoquot Biosphere Trust work collaboratively with all interested organizations on the west coast to develop community solutions which could be funded. CBT and community leaders lobbied the province and the federal government to allocated additional resources to communities struggling with youth at risk. This initiative and approach to community participation in problem solving and decision-making significantly reduced the numbers of youth at risk.